Building vibrant and resilient communities in the US and abroad begins with a recognition of the traumas of the past and a common search for new forms of mutual support, inspiration and encouragement.
Research demonstrates that helplessness and disempowerment are central outcomes of a traumatizing experience. The path to a restored awareness of self as an actor in the world requires that survivors regain a sense of safety and then explore how to take charge of their lives in meaningful ways. At the same time, community-building is most effective when it grows out of honest conversations about past struggles and fears. Working with others in community endeavors is life-giving for those who have survived trauma, and it is a solid way to build social resilience.
The IWA Program on Trauma Healing and Community Resilience (PATH) is dedicated to developing projects sited in the US and abroad that connect individual trauma healing with community-building.
Art and Post-Conflict Healing
Workshops to raise consciousness and develop insight into the use of the arts for trauma recovery and for building individual and group resilience.
Youth Trauma and Resilience in Inner Cities
A youth violence prevention program that includes trauma therapy, conflict management training, and the development of life skills.
Transgenerational Trauma
A research and applied program exploring recovery and resilience with offspring of survivors of mass killing and genocide.
Together Being There for One Another ("Gemeinsam für ein Miteinander")
A trust building project, based initially in Vienna, Austria, engaging host communities and recently-arrived refugees
---
Director: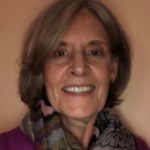 Dr. Margaret Smith has devoted her life to exploring the nexus between personal growth and social change. Her doctoral research focused on new ways dissemination of historical ideas can be used to mitigate conflict, including the pedagogy of the teaching of history as a tool for post-conflict reconstruction. That research issued in Reckoning with the Past: Teaching History in Northern Ireland (Lexington Books, 2005). Read more
Program Assistants: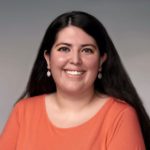 Adrienne Castellón is a graduate student at American University's School of International Service studying Ethics, Peace, and Global Affairs with a concentration in Peace and Conflict Resolution. She is particularly interested in the role of art in peace-building. She is also interested in the protection of indigenous rights and intellectual property and has volunteered with the Snowbird Cherokee tribe in Tennessee, as well as attended an ethnographic field school in the Brazilian Amazon with the Kayapo People. This cemented her research focus and led to her subsequent participation in the United Nations Permanent Forum on Indigenous Issues. Ms. Castellón spent a year teaching English in China. She is a research assistant at American University. Castellón earned a B.A. in Studio Art and a B.A. in Anthropology both from the University of Maryland, College Park.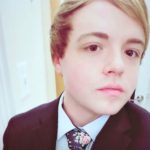 David Eric House is a second-year graduate student in the Ethics, Peace and Global Affairs program at the School of International Service, American University. His area of concentration is International Peace and Conflict Resolution, with a special focus on post-conflict reconciliation, justice, and trauma healing. David has completed internships with the Human Rights Campaign and the Alliance for Peacebuilding, where he provided staff with assistance on advocacy and policy. He has conducted extensive research on women's rights in Islam and has participated in a student practicum group working with an NGO on politically motivated challenges to civil society organizations in select countries in Africa and Eastern Europe. His research interest in post-conflict trauma and healing has recently taken him to Rwanda to study post-genocide community resilience. His undergraduate degree is from Stetson University, where he majored in Religious Studies and double-minored in Sociology and International Studies.